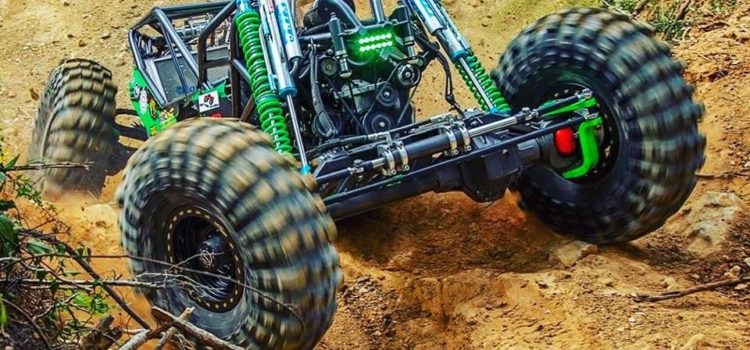 ROCK RACING — BRIDGING THE PASSION BETWEEN JEEPING AND WILD ROCK SPORTS I grew up in a family that loved racing. As far back...
ROCK RACING — BRIDGING THE PASSION BETWEEN JEEPING AND WILD ROCK SPORTS
I grew up in a family that loved racing. As far back as I can remember it seems like my family was watching a race or talking about one. With that said, my grandfather was friends with World of Outlaw Hall of Famers  Hooker Hood and John Suggs. So we spent a lot of time at the dirt tracks watching cars turn right, to go left. But enough of memory lane…let's flash forward to today. The big 3 races today are the Mint, Baja, and King of the Hammers. It's what most of us Jeepers talk about all year long. Especially you folks out on the west coast. But there is something big brewing here on the east coast and it's called Rock Racing.
In 2012 the National Rock Racing Association created a racing series that took "Rock Bouncing" to a whole new level. The goal is to make it up or through a series of obstacles in the fastest time. Seems pretty easy right. Many times, only a hand full of the field will even make it through the event. As a spectator, this is awesome! There is a certain pleasure in watching a 1000+ horse power bouncer run up a hill, only to roll all the way back to the bottom.
The circuit is broken down into 3 series for each area that they are ran in; Central, Northern, and Southern Rock Racing Series. Each driver can participate in any of the series to accumulate points towards the championship. In each of these you can run the Bouncers and/or UTV.
Over the last couple of years, one man has dominated this sport. His name is Tim Cameron. The guy is the Richard Petty of this sport. He is not only known for just winning, but the buggy's he hand builds every year to destroy the competition.  Some of his builds over the last few years have had some interesting names; Fat Girl, Jenny Craig, Money Maker, and Stand Back to name a few. In 2018 he ran a rig dubbed "Hellbent" and won 6 of the 10 Cup Bouncer Races this year as well as his fourth straight 2018 Championship.
So if you are an adrenaline junky that is looking for some racing that is not held on a traditional style track,  then this might be what you're looking for. I know that I have enjoyed watching the folks fly up and down the mountain sides over the last couple years.  The sport has certainly bridged my love for racing and Jeeping.  The venues are a great place to take the family to enjoy some real southern fun. All you need is a couple lawn chairs, some sun screen, and a cooler full of sweet tea.
Up the Hill…
…to only roll back down.
To get the full 2019 schedule and up to date news, check out the National Rock Racing Home Page.
For more on Tim Cameron  and his incredible builds make sure to hit up his web page here.