You see everything out at Potato Salad Hill!
Double Whammy near the end of Golden Spike is a true test of wheelbase!
Hells Revenge is always an EJS favorite!
The Escalator on Hells Revenge claims many vehicles....
Coming down High Dive at Behind the Rocks is a test of vehicle and nerves!
Going to White Knuckle tends to end up in a nose stand!
Flexy on Poison Spyder!
Fins and Things is a great area to see and drive on the "sandpaper" like red rock.
Area BFE has something for everyone as well!
Up the High Dive on Behind The Rocks...
The wrong line by inches out at Area BFE can lead to some body damage!
Rusty Nail, that can be entered from Golden Spike as challenging as it sounds!
December 13, 2016 19
Welcome to the Modern Jeeper 12 Days of Christmas Jeeping! For the month of December we will be putting up some random jeeping pictures from our catalog of Off-Road Events that take place throughout the country! This is our Second Installment of random shots from Moab, Utah. Feel free to comment and share if you spot somebody you know or see yourself in a photo!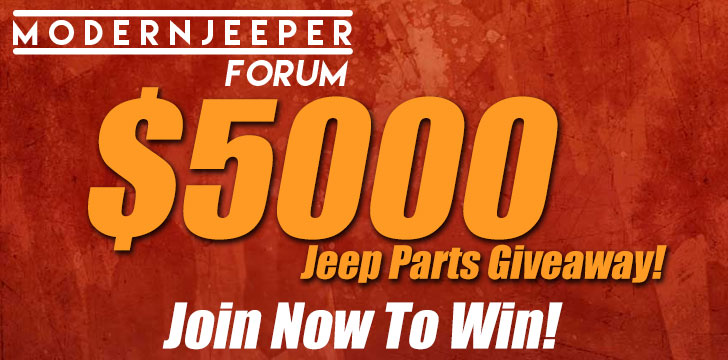 Yep, it's back! We had such a great time last year giving one lucky member of the ModernJeeper Forum...